Met Summit 2020 gathers together Medical Emergency Team professionals nationwide and praises the professionals of acute care. The themes for next year's event are centered around human factors and future technologies like VR and XR.
Met Summit has been around since 2017, but this is the first year when it's not affiliated with HUS (Helsinki University Hospital), meaning that it had to differentiate itself from the visual image of HUS and essentially be its own separate thing. I was hired to create a new visual identity for the event from the logo to the website.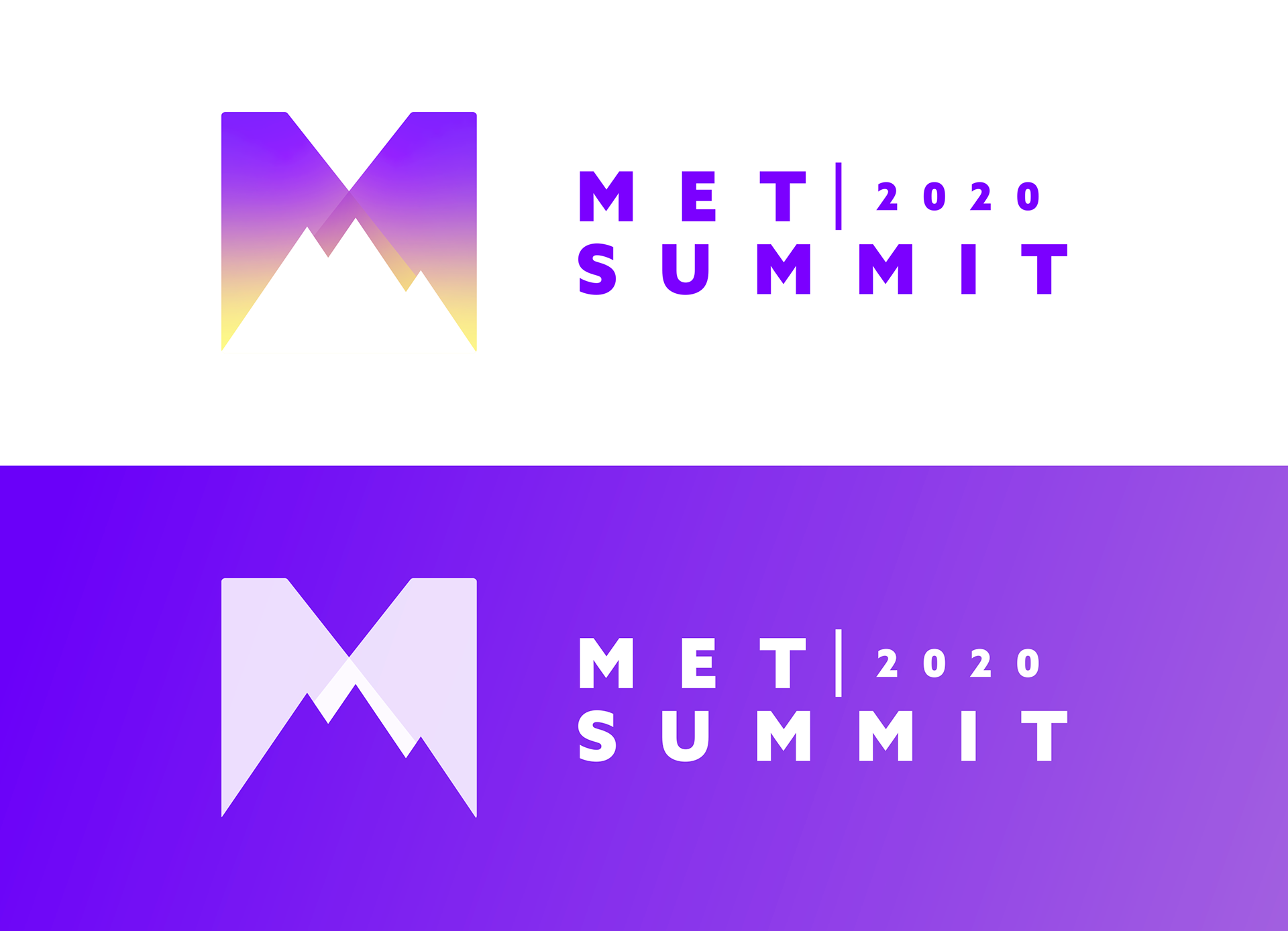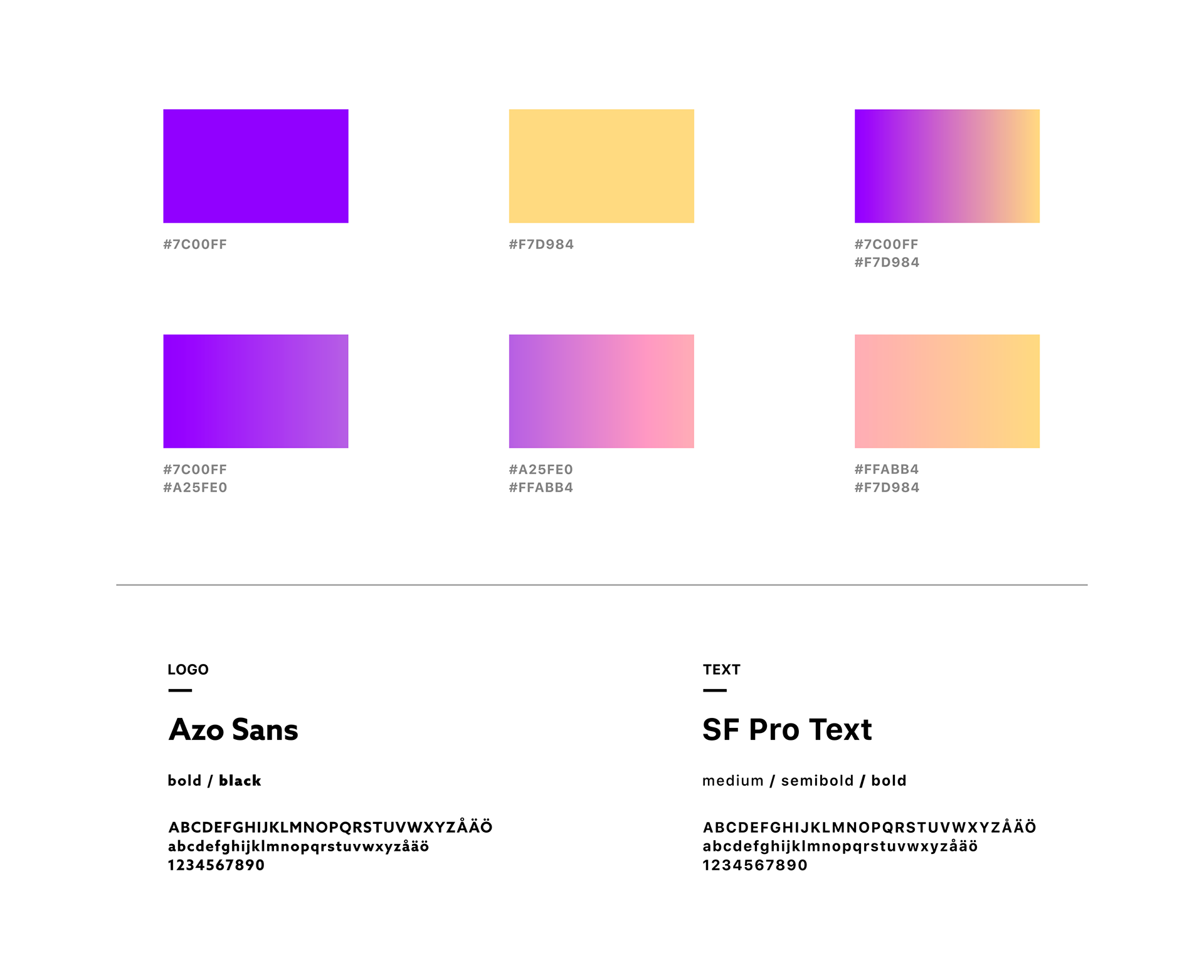 For the logo the organisers wanted something minimalistic, but at the same time strong and regocnizable in the long run. I went with a really simple M shape and paired it with a silhouette of a mountain to represent the word summit.
The colors were an important part of the new image since the organisers really wanted to seperate themselves from HUS and their calm turquoise color palette. I decided to go with a gradient consisting of a vibrant purple and a muted yellow. The aim with the gradient is to make the logo and other visual materials more modern and futuristic since the theme this year centers around technology. The use of the gradient in the logo also aims to convey the feeling of a "new dawn".
​​​​​​​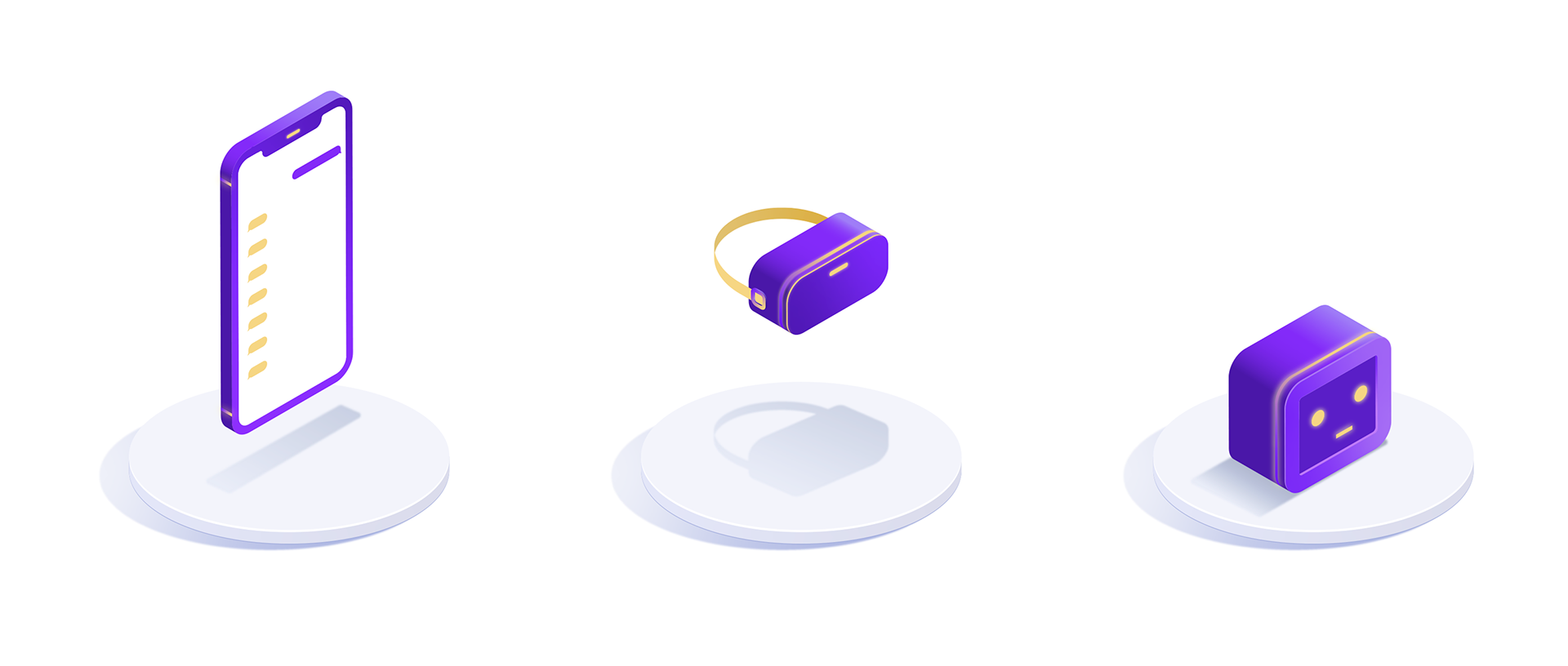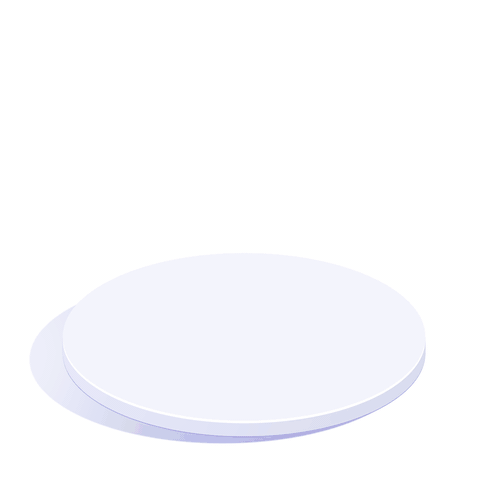 For the marketing of the event I designed some isometric objects that can be used to easily convey the themes and inform people about the latest news. I used the objects to create short videos and GIFs for Met Summits social media.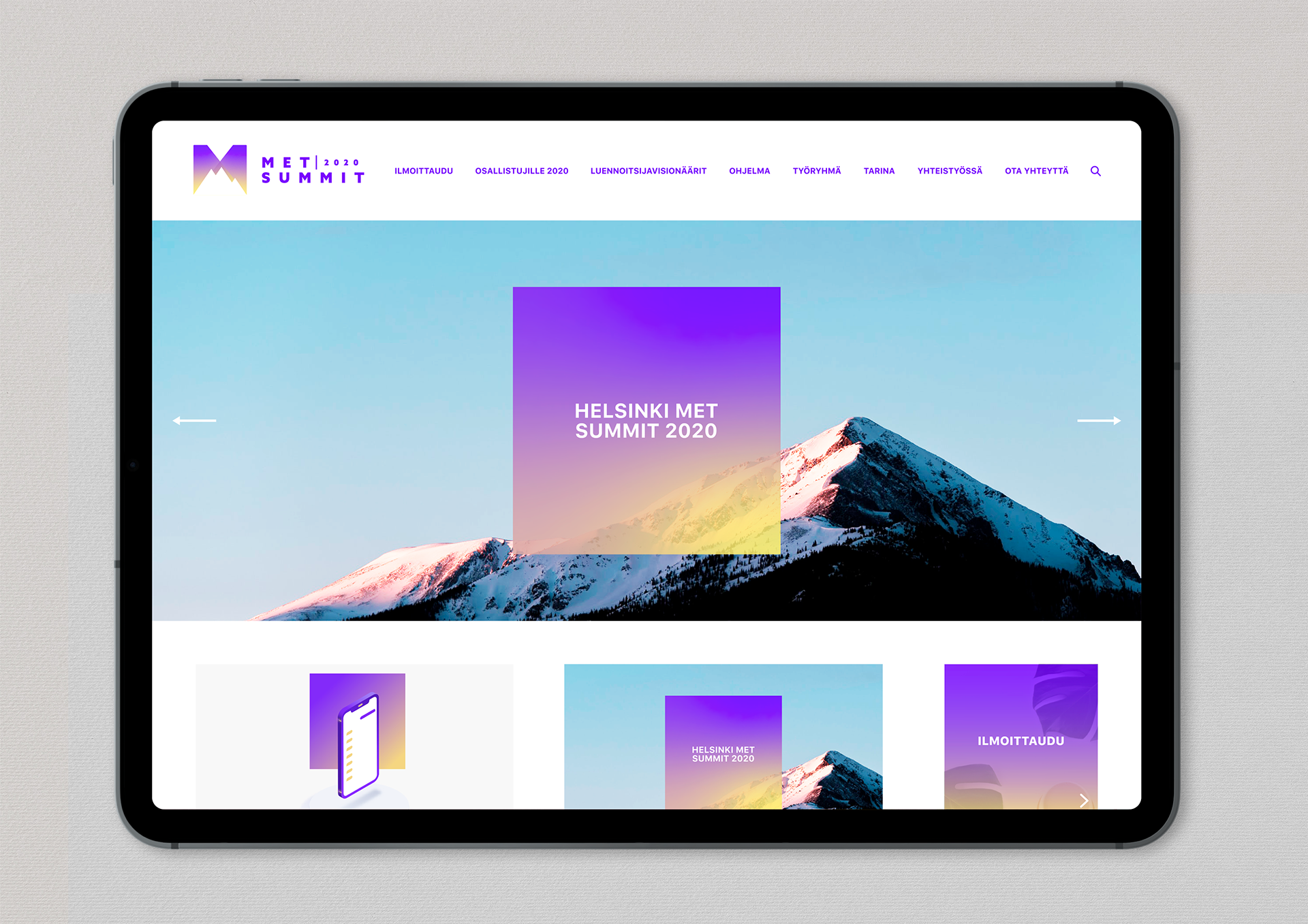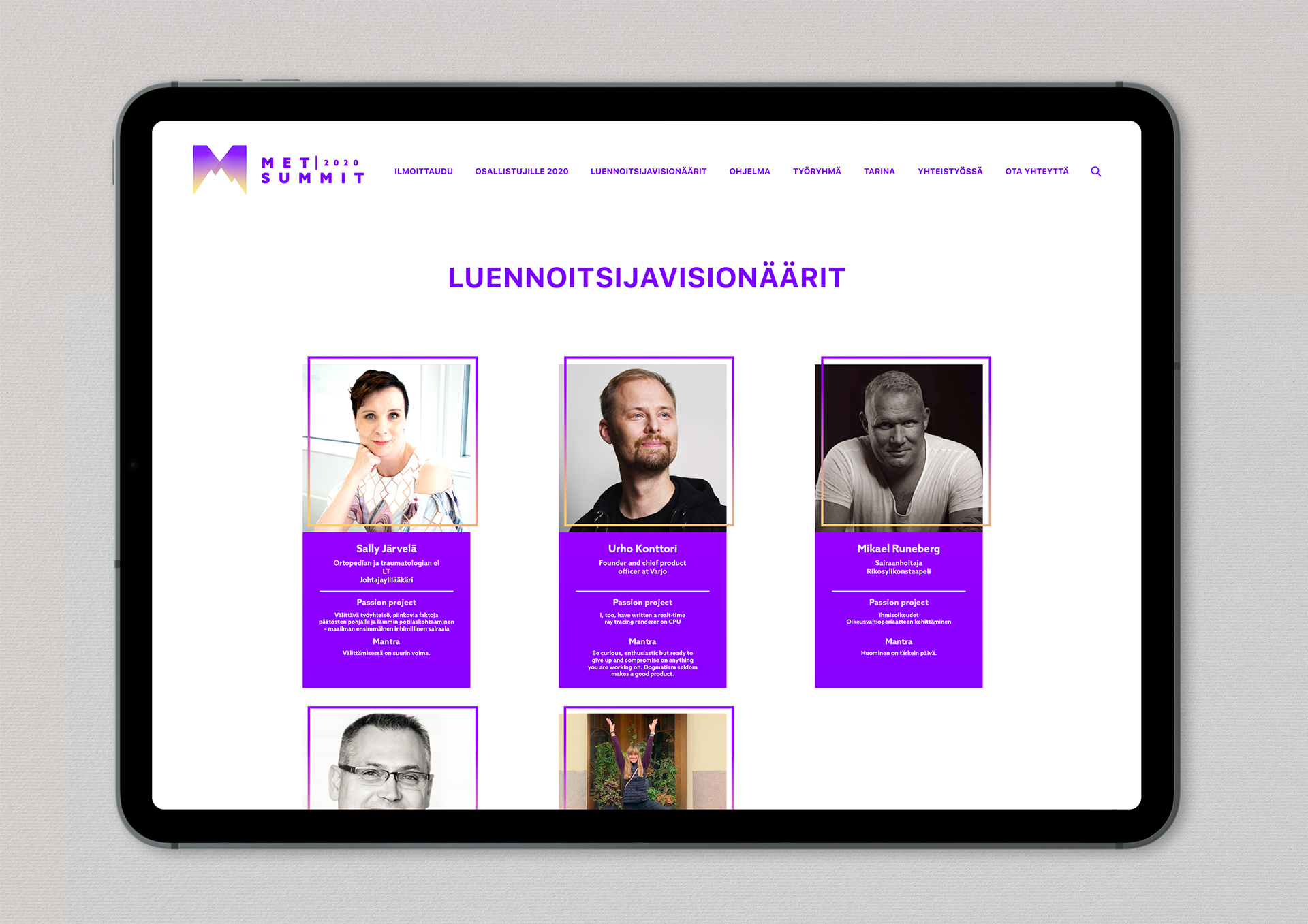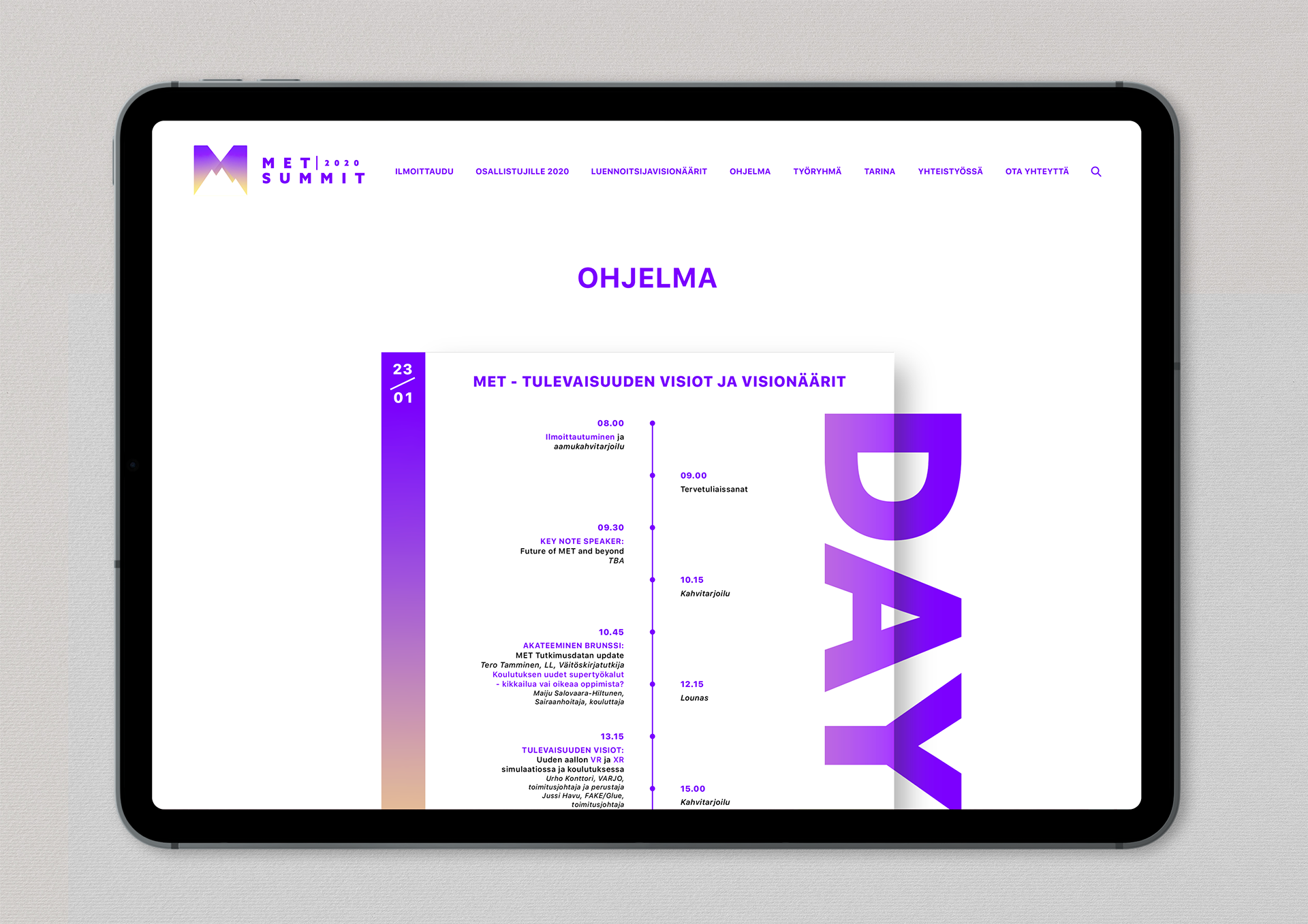 The website continues the modern and cohesive look.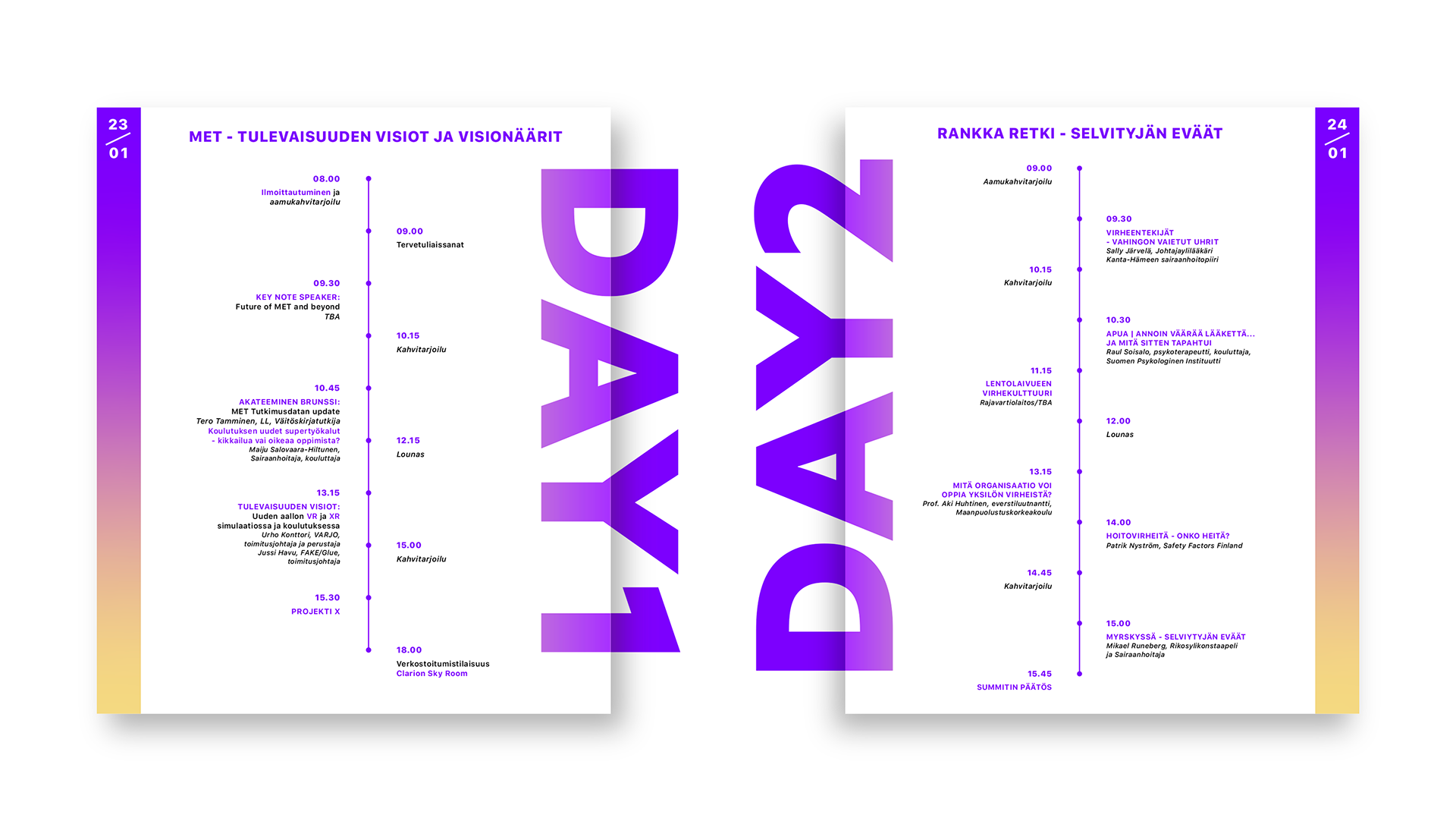 I wanted to design the program to really have that event feel so I decided to create a line that is easy to follow and looks visually interesting on the website and works well also on the printed version.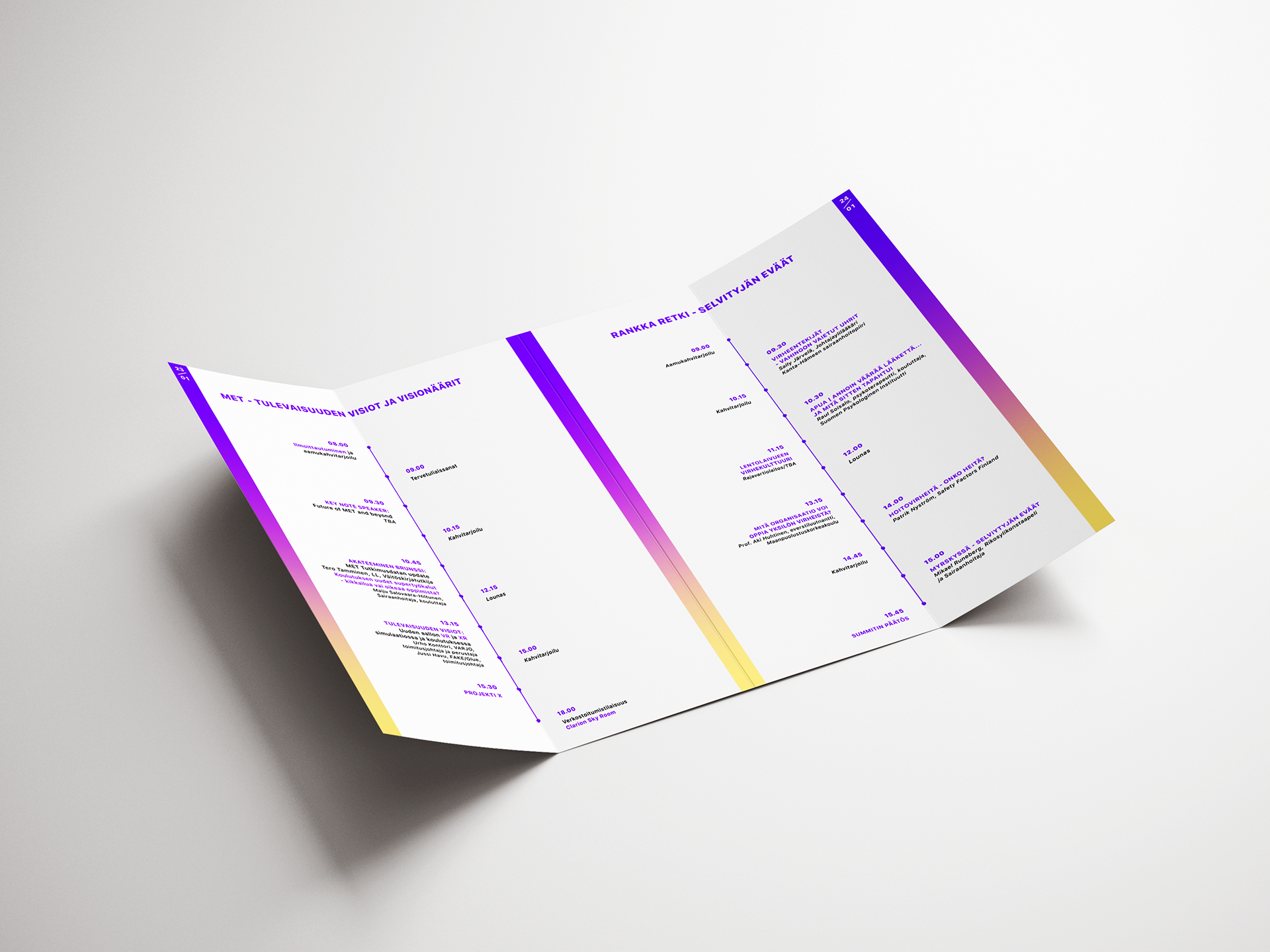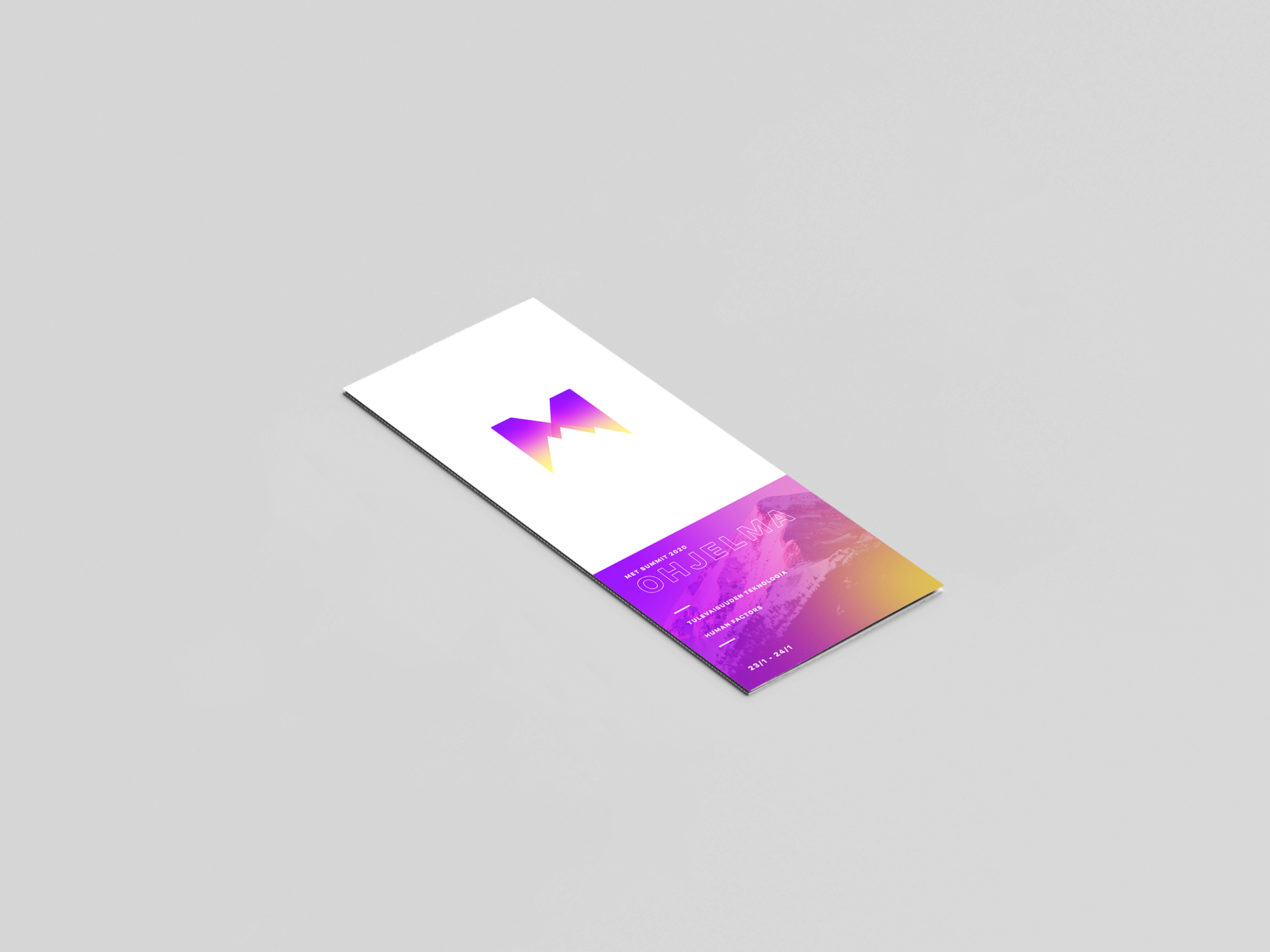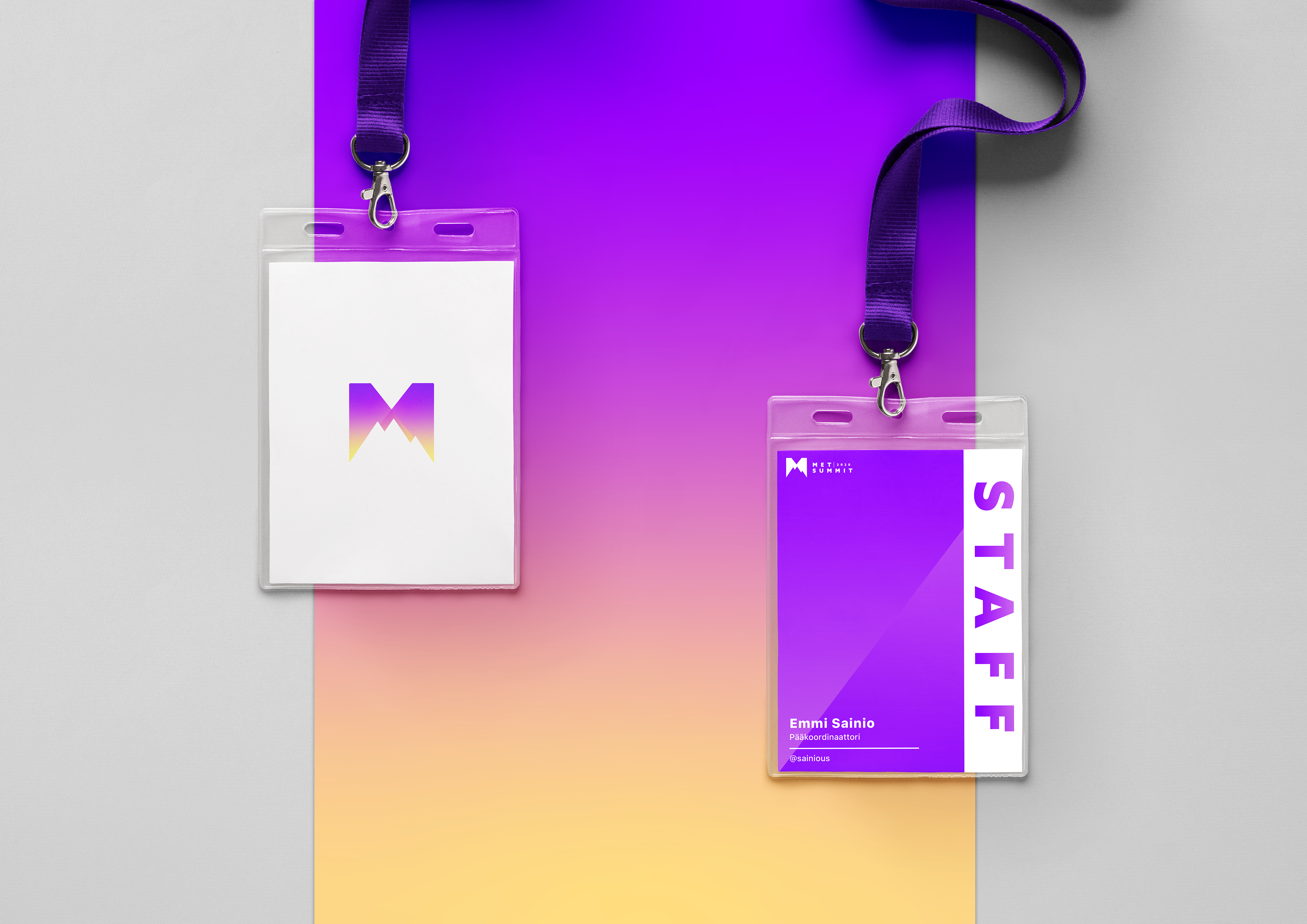 I intended the colors and the shapes from the logo to be easily used in other graphic materials like ID badges and merchandise/goodies.